Current Board
Zacchary Powell, President
Zacchary is a Black Queer Astrologer currently based in Philadelphia who graduated in 2013 with a degree in political science and sociology, focused on the intersection of race, politics, inequality, and constitutional law. Along with client work, he is a student of Kelly Surtees, Austin Coppock, and Chris Brennan; a professional Venus STAN; a writer of Weekly Planetary Reflections on Patreon; and a practicing astro-mage. Prior to making the glorious leap to become a professional astrologer, he worked in the fashion industry for a number of years; served as a policy analyst for a civil rights non-profit working to make structural changes to increase access to clean, safe, and affordable housing; and managed the Manhattan office of a top marketing consulting firm.
If it is not already abundantly clear, he most certainly is a Gemini rising with a 9H stellium, and he is ecstatic to be a member of the AYA board as the organization seeks to establish a more intentional focus on anti-racism and justice work within the field of Astrology.
linktr.ee/zaccpowell
Twitter: @zaccpowell
Instagram: @zaccpowell
Janay Anthony, Vice President
Janay Anthony (she/hers) is a Hellenistic astrologer and tarot reader based in Chicago, IL. Her study of the subjects spans the better part of a decade, and she incorporates both traditional and modern techniques into her practice. In early 2020, she started getting actively involved in the astrological community and noticed an alarming lack of accessibility in the field. Along with accessibility, Janay is passionate about bringing inclusion and representation to astrology. As a queer, black woman with disabilities, she understands the pain of being part of communities that don't hold space for such intersecting identities, and It's her goal to create that space in astrology.
Outside of astrology, Janay's interests span across a wide array. She graduated with a BA in Screenwriting in 2017.  She also has a background in acting and is a singer, songwriter, and multi-instrumentalist.  Another passion in Janay's life is her love of human sexuality and sex education.  She is currently in a Master's program to become a Licensed Marriage and Family Therapist and receive certification as a sex therapist.
www.astrologybyjanay.com
Twitter: @JanayAstrology
Instagram: @JanayaAstrology
Jake Green, Treasurer and Membership Coordinator
Jake is a queer, consulting astrologer from NC. He studies and practices traditional forms of astrology and specializes in the Hellenistic Lots/Arabic Parts. Through his work, he hopes to restore the technique of casting Lots to its past level of prominence. He began studying astrology in 2018 after his curiosity was sparked by a meme mentioning moon signs. Now you can find him on twitter following the moon's transits with memes of his own.
As an HBCU alumni he studied social work and psychology under the tutelage of Black women which informs his views on systemic issues and social inequality. His ethical principles are guided by the social work values of service, social justice, integrity, and competence. Jake was also the grant writer for a local non-profit and has years of experience in fundraising, extensive knowledge of non-profit organizations, and a passion for social good.
Website: oracularjake.com
Instagram: @oracularjake
Twitter: @oracularjake
Megan Miller, Social Media Manager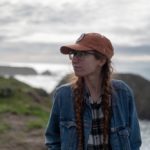 Megan is a writer and student of astrology based in Los Angeles, CA. She graduated from Emerson College with a degree in Visual & Media Arts and screenwriting concentration in 2017 and now works in the entertainment industry with digital media. She first found astrology as a senior in college after a distant fascination with the subject for several years, and began studying in earnest near the end of 2017. Joining the astrology community on Twitter opened up new doors of exploration, and dove headfirst into learning a wide range of traditions, focusing primarily on a hybrid of modern and traditional. She appreciates social media for its intersection of serious study and clever quips, and loves both nice aesthetics and quality memes.
Twitter: @sunkissedsaturn
Instagram: @megsrmills
Hugh Tran, Design Director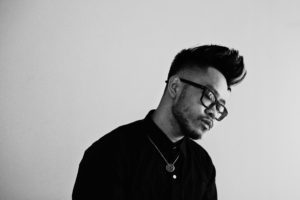 Hugh is a designer and astrologer based in Salt Lake City, UT. He graduated from the University of Utah with a BFA in graphic design in 2020, and his design practice heavily focuses on visual identity and branding. His fascination in astrology coincided with his studies of tarot and other occult studies from an early age, and his ongoing quest to find higher meaning is reflected in these disciplines. Hugh is passionate about using his skills in design to promote better pedagogy, especially for astrology and esoterica as these fields can have a barrier to entry.
Today, he strives to deepen his studies in traditional astrology by studying both Hellenistic and Medieval authors, and has a keen fascination for astrological magic. In 2019, he enrolled in Christopher Warnock's Astrological Magic course and continues to further his knowledge on the topic, aiming to cultivate the art and keep it relevant in the modern day.
Twitter: @hughxtran
Alison, Web Master
Alison graduated from the Rhode Island School of Design in 2008 and embarked on her career in illustration, digital design and web development. Her interest in astrology began in 2008 when a friend did a natal chart reading for her. After studying many different branches of astrology she eventually formed a deep interest in medieval astrology and astrological magic. In 2015 she began Christopher Warnock's Astrological Magic Course which greatly furthered her passion for the subject. She is continuing her studies on the history of talismanic images and is interested in their preservation and relevance in the modern world. By day she works as a web developer. By night she works on a variety of creative projects, including combining art and astrology to craft magical talismans. She joined AYA to become more involved in the astrological community and to find a path towards turning her love of astrology into more than just a hobby. She lives and works in Richmond, Virginia.