Current Board
Danny Larkin is an astrologer based in New York City.
In 2007, he graduated Magna Cum Laude from Fordham University, earning a Bachelor's with special honors in Art History. While at Fordham he studied broadly, including courses on Ancient Greek art, temple architecture, and pagan religion. He also studied Roman art, imperial religion, and ancient mystery cults. He also took courses on illuminated manuscripts, medieval art and renaissance humanism.
In 2016, he learned how to erect a horoscope by hand, passed the first level NCGR test, and studied the fundamentals of Hellenistic natal astrology with Demetra George during her first five day intensive in Oregon. He also began progressing through Chris Brennan's online Hellenistic astrology course and taking some modules with Austin Coppock. In 2016, he also assisted Chris Brennan with some special research projects such as analyzing the rising sign on extant Greek papyrus horoscopes, literary analysis of a Latin astrological treatise, and translation of a French source on the history of astrology, all in preparation for Brennan's landmark Hellenistic Astrology: The Study of Fate and Fortune (2017).
In 2017, Danny served as the recording manager for the NCGR Baltimore conference, become an assistant organizer for the New York City Astrology Meetup, worked with Ian Waisler to organize the 2017 Queer Astrology conference in New York City, and was appointed the Vice President of the Association of Young Astrologers.
In 2017, Danny took classes in Brooklyn with Annabel Gat and traveled extensively to study astrology. He went to Princeton to study the origins of the Egyptian bounds as well as lunar mansions with Robert Hand. He traveled to Oxford for the Faculty of Astrological Studies Summer School, where he studied the intersection between astrology and ancient megalithic structures with Robin Heath as well as astro-mapping with Glòria Roca Riera. He returned to Oregon to study ancient time lords with Demetra George during her second Hellenistic Astrology intensive. He traveled to Cornwall, England to study Carl Jung's Red Book and the origins of modern psychological astrology with Liz Greene. He also went to London for a special workshop with Carole Taylor of the Faculty of Astrological Studies on the Fixed Stars.
In 2018, Danny was appointed President of the Association of Young Astrologers. He also joined the editorial board the Ascendant, relaunching the official journal of the Association of Young Astrologers. In 2018, Danny was also named an Associate of the New York Chapter of the National Council for Geocosmic research.
In 2018, Danny continued to study with Annabel Gat in Brooklyn and studied an introduction to Uranian astrology with Meria Epstein in New York. In April, he traveled to Barcelona to study Chiron with Melanie Reinhardt as part of a workshop organized by Aula Astrològica de Catalunya. In May, he traveled to Chicago for the United Astrology Conference where he led nightly planetary meditations inspired by the planetary nights of Guido Bonatti. In June, he traveled to Princeton to study how to elevate levels of planetary expression with Robert Hand at the Astrological Society of Princeton.
In August, Danny will return to Oxford for the next Summer School of the Faculty of Astrological Studies. He will study modern timing techniques as well as synastry. In October, he will to travel to Oregon to study the origins and ancient understandings of the 12 houses with Demetra George.
In May of 2019, Danny will embark on a pilgrimage with Demetra George to numerous sacred sites in Greece, studying the Eleusinian, Dionysian, Orphic and Samothracian mysteries.
Twitter: @ImOscarWilde
Instagram: @imoscarwilde
Jo Gleason, Vice President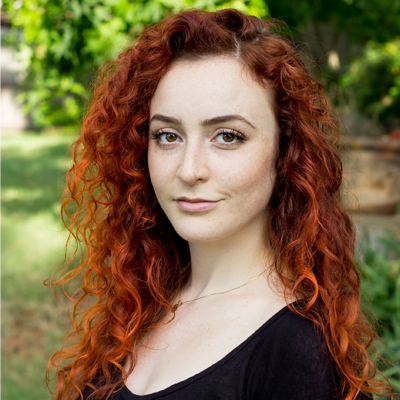 Jo is an astrologer and writer based in Oklahoma City, Oklahoma. Although her fascination with astrology dates back to her late teens, she began dedicated study after discovering the work of Project Hindsight several years later. After several terms at Kepler College, Jo adjusted her focus to a primarily traditional approach, studying Hellenistic Astrology with Chris Brennan and Planetary Magic with Austin Coppock. Jo is currently on staff with the State of the Art Astrology Conference as the program/flier designer and social media manager. She joined the Association for Young Astrologers board in June 2016 as Social Media Manager, and transitioned into the role of Vice President in June 2018.
Website: jogleason.com
Twitter: @justjogleason
Instagram: @justjogleason
Alex Zolotov, Treasurer and Membership Coordinator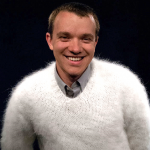 My name is Alex (or Sasha, which short for Aleksandr) and I am originally from Russia. I had an opportunity to study and travel all throughout different European countries before settling down in the United States. The interest in astrology came naturally after being exposed to an enormous number of books on spirituality. After a few years of soul searching I am now in the process of getting my fancy degree in marketing as well as the Professional Diploma in Astrology from Kepler college. Rich multicultural experience, along with my extremely mutable chart makes it extremely easy for me to relate and connect with people around me (although, that part could just be me being gay). As cliché as it sounds, Astrology allows me to understand myself better and that awareness makes me want to share this knowledge and passion with others! My engagement with AYA doesn't just allow me to actualize my natural potentials, it makes me feel like a proud part of the Future of the Astrologies.
Twitter: @dunkinbuddy
Instagram: @sashazolotov
Alison, Web Master
Alison graduated from the Rhode Island School of Design in 2008 and embarked on her career in illustration, digital design and web development. Her interest in astrology began in 2008 when a friend did a natal chart reading for her. After studying many different branches of astrology she eventually formed a deep interest in medieval astrology and astrological magic. In 2015 she began Christopher Warnock's Astrological Magic Course which greatly furthered her passion for the subject. She is continuing her studies on the history of talismanic images and is interested in their preservation and relevance in the modern world. By day she works as a web developer. By night she works on a variety of creative projects, including combining art and astrology to craft magical talismans. She joined AYA to become more involved in the astrological community and to find a path towards turning her love of astrology into more than just a hobby. She lives and works in Richmond, Virginia.
Megan Miller, Social Media Manager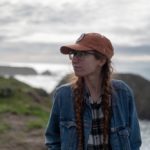 Megan is a writer and student of astrology based in Los Angeles, CA. She graduated from Emerson College with a degree in Visual & Media Arts and screenwriting concentration in 2017 and now works in the entertainment industry with digital media. She first found astrology as a senior in college after a distant fascination with the subject for several years, and began studying in earnest near the end of 2017. Joining the astrology community on Twitter opened up new doors of exploration, and dove headfirst into learning a wide range of traditions, focusing primarily on a hybrid of modern and traditional. She appreciates social media for its intersection of serious study and clever quips, and loves both nice aesthetics and quality memes.
Twitter: @sunkissedsaturn
Instagram: @megsrmills
Hugh Tran, Design Director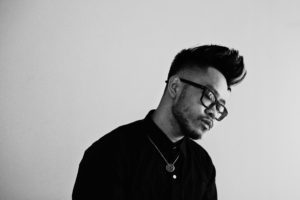 Hugh is a designer and astrologer based in Salt Lake City, UT. He graduated from the University of Utah with a BFA in graphic design in 2020, and his design practice heavily focuses on visual identity and branding. His fascination in astrology coincided with his studies of tarot and other occult studies from an early age, and his ongoing quest to find higher meaning is reflected in these disciplines. Hugh is passionate about using his skills in design to promote better pedagogy, especially for astrology and esoterica as these fields can have a barrier to entry.
Today, he strives to deepen his studies in traditional astrology by studying both Hellenistic and Medieval authors, and has a keen fascination for astrological magic. In 2019, he enrolled in Christopher Warnock's Astrological Magic course and continues to further his knowledge on the topic, aiming to cultivate the art and keep it relevant in the modern day.
Twitter: @hughxtran